Unsure of where to start while planning your California adventure? Here are our recommendations!
Emigrant Wilderness / Stanislaus National Forest​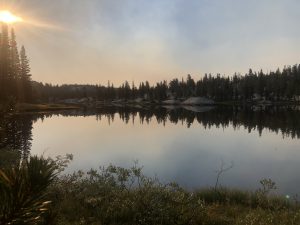 Easy to obtain free permits
Gorgeous! Comparable beauty to Yosemite, but far less busy and much easier to access (because no permits).
Lots of water sources and lakes to camp at (though you should, of course, check where those sources are before you go)
Great weather in the Fall 
Fires are an issue this year. Check the AQI before you go
Need a car to get there
Death Valley National Park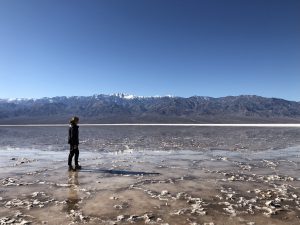 Diverse desert landscape, containing more sand dunes than Great Sand Dunes National Park, more Joshua trees than Joshua Tree National Park, canyons deeper than the Grand Canyon… seriously, so cool
Free dispersed camping without permits, you just have to be at least 1 mile from any paved road
Great weather in the winter and spring when most other backpacking destinations in California are snowed out
No water, so you should plan to carry it all in and keep extra in your car
Need a car to get there
Convenient, accessible by foot!
Views of the Bay for most of your hikes
Super sick Redwood trees in Redwood Regional Park, one of the only places in the world you can see them
Dispersed camping is not allowed, so you would have to reserve a backpacking site. These cost a small fee. Click above to find more info on getting permits.
Pfeiffer Big Sur State Park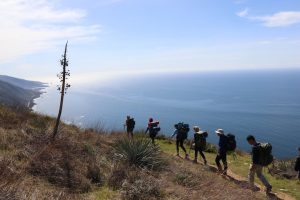 No permits required! Free dispersed camping as long as you've hiked away from Highway 1
Ocean views
Might have a better chance of good air quality
Need a car to get there
More popular trails can get pretty crowded
Incredibly beautiful and diverse landscape, featuring granite formations, waterfalls, forests, and meadows
Accessible by public transit
Crowded
A bit more complicated to get permits
Potentially impacted by wildfires, check the AQI before you go