Interested in being an officer? Talk to us at a meeting or email us and tell us how you want to help improve CHAOS. We would love to have you join the team.
Before emailing an officer, please check the FAQ page on this website.
For general questions, please ask on #ask-questions on our Discord!
Head Officers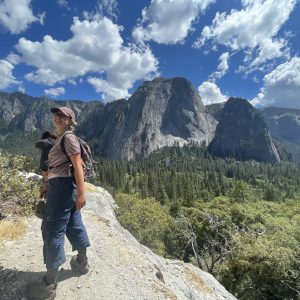 Grace Boyd
Co-President, Families Officer
Favorite trip

: exploring the Lost Sierras

Favorite trail food

: the biggest tub of peanut butter you've seen in your entire life

Likes

: skinny dipping at alpine lakes, guitar jam sessions, & sunset cuddles
Contact

: 

gmboyd@berkeley.edu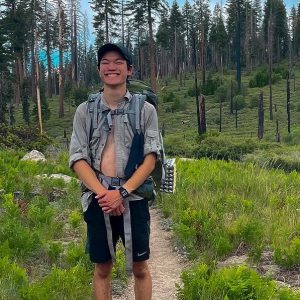 IAN WANG
Co-President, Decal Instructor, Families Officer
Favorite trip

: Turtle River Park (Canada)

Favorite trail food

: onion & garlic almonds, GORP + M&Ms

Likes

: backpacking, skateboarding, climbing, jazz

Contact

: ianwang626@berkeley.edu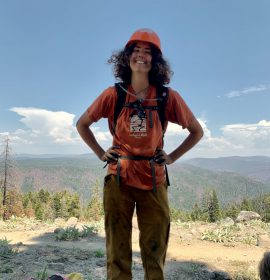 Nic Dutch
Head Gear Officer, Head Decal Instructor
Favorite trip

: McConnell Peak/Highland Lake – Desolation Wilderness

Favorite trail food

: SPKs

Stoked about

: mtb, gnocchi, prescribed fire

Contact: 

nicoledutch

@berkeley.edu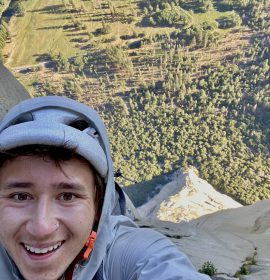 Floyd McCluhan
Stoke & Wellness, Webmaster
Favorite trip

: The Nose, El Capitan

Favorite trail food

: Backpackers Pantry Pad Thai

Likes

: books, mountaineering, climbing, trail-running, slacklining, star-gazing 

Contact

: floyd-mccluhan-1999@berkeley.edu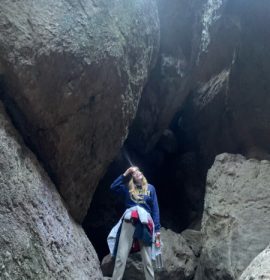 BELLA LONGHI
Stoke & Wellness
Favorite trip

: Trans Catalina Trail

Favorite trail food

: peanut butter and mac n cheese

Stoked about

: the campfire song song, island backpacking, open water swimming, and kayaking 

Contact: 

isabella.longhi@berkeley.edu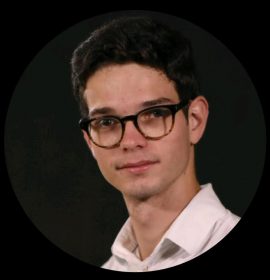 Favorite trip

: Off trail wandering in Wrangell St Elias in Alaska

Favorite trail food

: Marshmallow hot chocolate

Likes

: Mountains, glaciers, hiking, climbing
Contact: hugues.vigner@berkeley.edu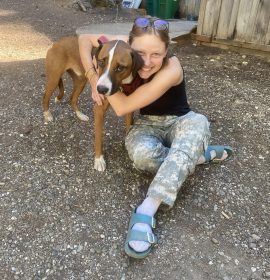 LAUREN HOLLAND
Diversity & Inclusion Officer
Favorite trip

: Garden of the Gods, Colorado

Favorite trail food

: popcorn and oranges

Likes

: wandering, words, ponderings, climbing things

Contact: 

laurenholland@berkeley.edu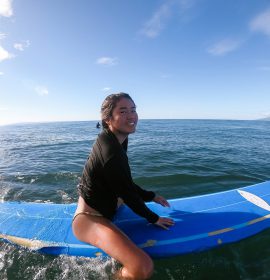 Maya Scanlon
DeCal instructor
Favorite trip

: Napali Coast, Kauai

Favorite trail food

: sticks and lentils

Likes

: backpacking, surfing, fish (everything about them), trees (everything about them), and more
Contact: mayascanlon@berkeley.edu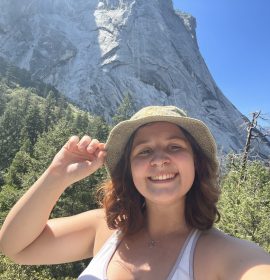 Tiana French
Gear Shed Officer
Favorite trip

: mist trail to vernal falls in Yosemite!!

Favorite trail food

: chocolate covered pecans or raisins

Likes

: pretty mountains, climbing, indie/alt music

Contact:

tianafrench@berkeley.edu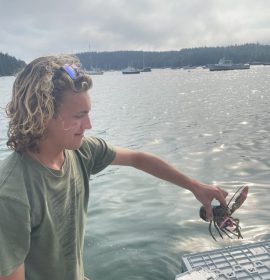 Ethan Lisle
DeCal Instructor
Favorite trip

: anything in Vermont

Favorite trail food

: Clif bars and subway sandwiches

Stoked about

: things on rocks, water and snow
Contact: ethanlisle@berkeley.edu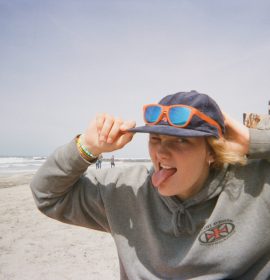 Genevieve Aubert
DeCal Instructor
Favorite trip

: anytime I'm in Yosemite!

Favorite trail food

: peanut butter & jelly sandwiches on pita bread

Likes

: surfing, ocean lifeguarding, sunsets, sharks, and backpacking!!

Contact:

genevieve-aubert@berkeley.edu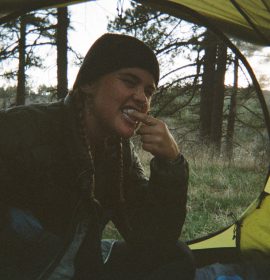 Aurora Czajkowski
DeCal Instructor, Historian/Social Media Officer
Favorite trip

: backpacking the southern most 45 miles of the PCT!

Favorite trail food

: Peanut Butter (must be eaten with a stick)

Stoked about

: backpacking, climbing, John Denver, surfing, ocean lifeguarding, thrill seeking, stars & conservation
Contact: auroracz@berkeley.edu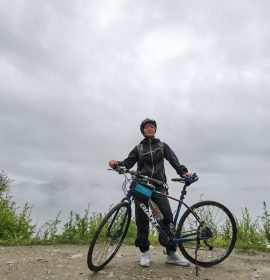 Hanji Xu
Historian/Social Media Officer: Webmaster
Favorite trip

: Biking on China National Highway 318 to Lhasa

Favorite trail food

: Unsalted trail mix & mint clif bars

Likes

: focusing, jamming, hiking, swinging, munching

Contact:

hanjixu@berkeley.edu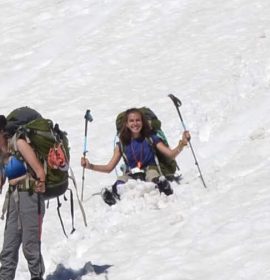 Elise Rodriquez
Trip Leader, DeCal Instructor
Favorite trip

: backpacking in Wyoming's Wind River Range
Favorite trail food

: chili mac 

Stoked about

: grilled cheese, fun trail hats, the minecraft soundtrack, the tobey maguire spiderman trilogy, & cool rocks of course
Contact: erodriquez@berkeley.edu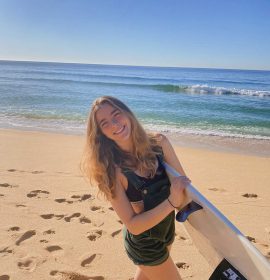 Favorite trip

: Trail of 10 Falls- Silver Falls State Park, Oregon

Favorite trail food

: Dried Mango

Likes

: redwood trees, campfire singing, surfing, hiking, reading 

Contact: 

simonebeilin@berkeley.edu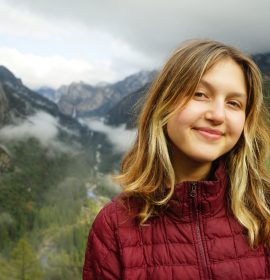 Lucia Goldberg
DeCal Instructor
Favorite trip

:Mountaineering in the North Cascades 

Favorite trail food

: Blue Diamond Smokehouse Almonds

Stoked about

: Backpacking, star-gazing, cooking, and campfire songs
Contact: l.goldberg@berkeley.edu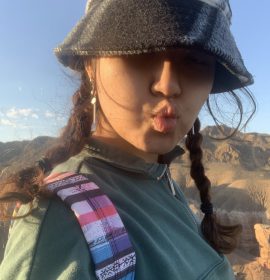 Aliya Nupbay
Historian/Social Media Officer: Photographer
Favorite trip

: Charyn Canyon in Kazakhstan

Favorite trail food

: Dried Mango and Almonds

Likes

: Backpacking, skiing, reading, and eating dried mango

Contact: 

agnupbay@berkeley.edu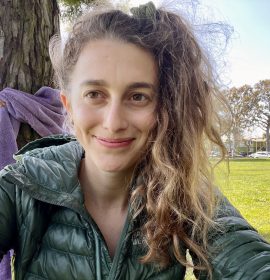 Sarah Siegel
DeCal Instructor
Favorite trip

: Nüümü Poyo (Northbound) 

Favorite trail food

: dirt

Stoked about

: climbing, biking, watercoloring, live music 
Contact: sarahsiegel@berkeley.edu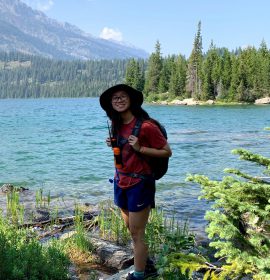 Christina Yao
Families Officer
Favorite trip

: Caving at Lava Beds NM

Favorite trail food

: canned tuna, cereal, dried mangoes, smores

Likes

: hiking, caving, tree climbing, cal band, banana slugs 

Contact: 

christinayao@berkeley.edu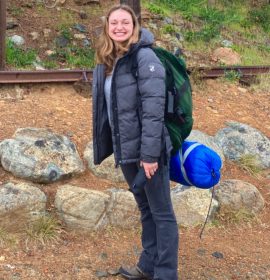 Skye Pickett
Gear Shed Officer
Favorite trip

: Skyline-to-the-Sea Trail

Favorite trail food

: Dried fruit, Mountain House mac + fritos

Stoked about

: camping, hiking, cooking, crafting 
Contact: sabrinaskyepickett@berkeley.edu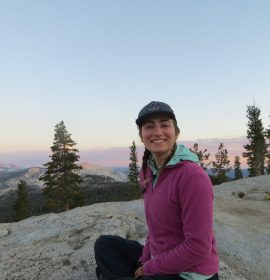 Alexandra Fister
Gear Ambassador, Families Officer
Favorite trip

: Grand Canyon of the Tuolumne

Favorite trail food

: Hot choccy 

Likes

: snowboarding, painting, climbing, swimming in rivers under waterfalls

Contact: 

afister@berkeley.edu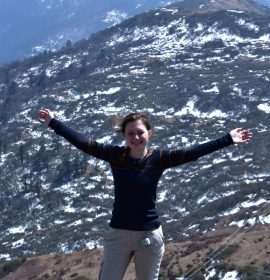 Favorite trip

: Chelela Pass- Bhutan

Favorite trail food

: Oreo's, Cliff bars 

Stoked about

: hiking, backpacking, climbing, piano 
Contact: katie.alder@berkeley.edu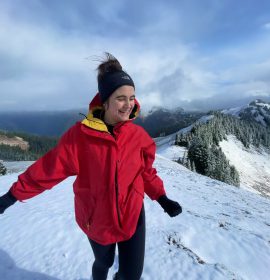 Claire Haindfield
Trip Leader, DeCal Instructor
Favorite trip

: Backpacking in the North Cascades National Park
Favorite trail food: Apple Sauce or Potato Chips

Likes

: hiking, backpacking, swimming in alpine lates, and otters 

Contact: 

claire.haindfield@berkeley.edu